Training provided as per the Training Plan.
Product approval through Agreement of Inspection (AOI) and Initial sample Approval Report (ISAR).
Process standardized through Standard Operating Parameters (SOP).
Process verifications through Process Monitoring, First off Inspection, Patrol inspection & Final Inspection.
FIFO followed through FIFO racks, Boards and 3C & 5S Concepts
Effective implementation of Suggestion Schemes.
Poka yoke implementation in Critical Parameters.
Importance given to Safe working of Employees [Safety Requirements].
Daily review of rejections, Customer complaints & follow up's.
Poka-Yoke
Poka-Yoke is Japanese and is directly translated to: For avoid (Yoke) negligence errors (Poka). Poka-Yoke is also called failsafe. The Poka-Yoke solutions prevent errors from occurring.
The aim with the method is to reduce errors to zero. It is, therefore, important to work with the mantra: "Zero errors are a possibility".
Poka-Yoke is used in relation with continuous improvements of quality and by developing new products and equipment.
There are two opinions towards errors:
Errors are inevitable
Errors can be avoided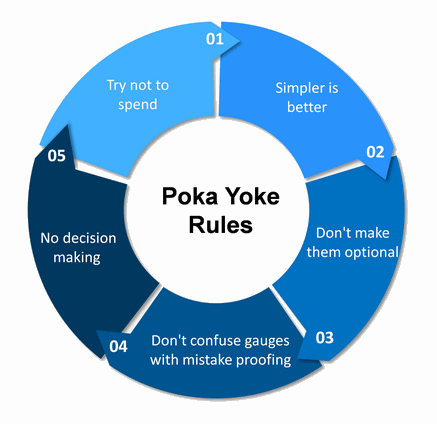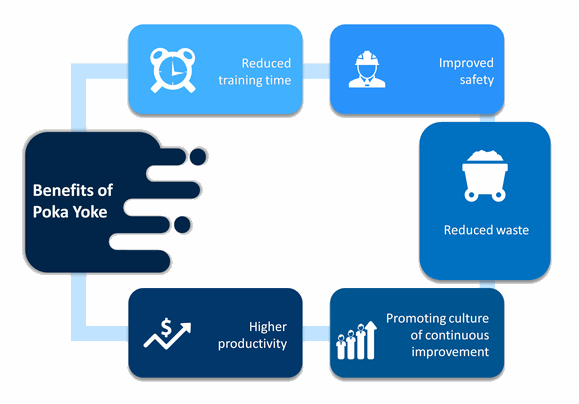 With Poka-Yoke, we say that of course human errors occur, but any human error can be reduced and often entirely be removed/avoided.
During design, development, and construction of machines at Rieks Construction, we always look at the development method from the earliest stages and try to work according to Poka-Yoke. We work towards minimising errors, when we construct machines in our workshop, and this also ensures safe and easy construction.
By applying these methods, we achieve an optimal construction, we minimise errors, machines are easier to assemble, and production time is reduced.