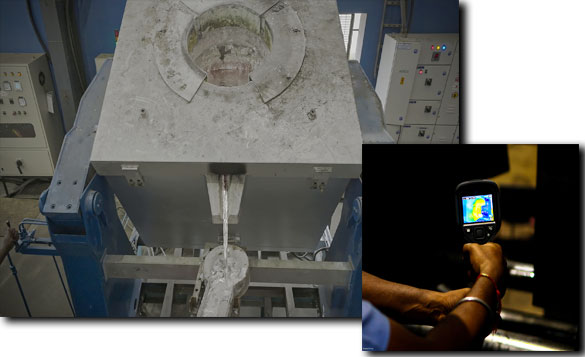 Welcome to Thaai Casting Limited
THAAI CASTING LIMITED, an IATF 16949 : 2016 certified Company, was started in the year 2011 by Mr. S. Anandan, the Founder of the company who was in this field of activities for more than Three Decades and possess rich experience in Pressure Die Casting & Machining Process.
The Company was started with the objectives of Manufacture and Supply Quality Castings to major Clients in the Automotive Sector and also provide the employment opportunities.
Our components are supplied with high quality levels to meet Customer requirements. All our components are self-certified and supplied on DOL (Direct On Line) basis.
Why Thaai Casting ?
Maintain our Reputation as a Reliable Source for Quality Die Cast & Machined Products.
THAAI CASTING LIMITED will achieve this by establishing, maintaining and continually improving the effectiveness of our QMS.
We will strive for excellence through dedicated team work and total employees involvement.
Die developed in very shorter lead Times, Based on the Customer demand